What do our customers have to say?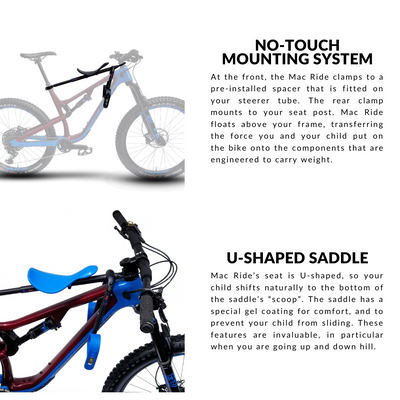 Award Winning Design
The winner of numerous awards, we are proud of Mac Ride's strong and sleek design. Mac Ride does not use a cumbersome moulded seat, shoulder straps, or harnesses because a child strapped to a moulded seat absorbs the shakes and rattles of a moving bike.
With Mac Ride, your child can stand up on the stirrups, sharing the handlebars with you to help guide toward the right path. Your child can communicate with you about the trail features ahead, and to absorb the bumps in the path by bending legs and arms, just as you do. Totally unique bonding time, adventure, and fun.
See testimonials
Frequently Asked Questions